Below, three Zen priests and teachers, Taigen Daniel Leighton, James Ishmael Ford, and Gesshin Greenwood give their individual interpretation of the line "Turning away and touching are both wrong, for it is like a massive fire." These words are from Hokyo Zanmai (Precious Mirror Samadhi), a sutra chanted every other day in Zen monasteries throughout the world. They show that Buddhist sutras can serve as a kind of koan, pointing us towards the most challenging parts of being alive. While lines from the Precious Mirror Samadhi and other sutras can seem obscure, paradoxical, and esoteric, they are precisely the opposite. They are about our lives, right here and right now.
Rev. Taigen Daniel Leighton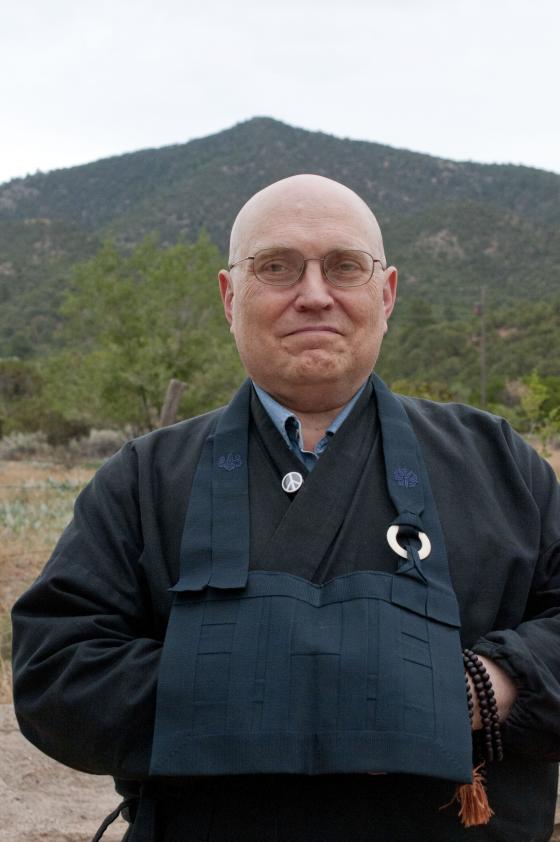 Teigen Leighton is on the faculty at the Institute of Buddhist Studies and is a guiding teacher at Ancient Dragon Zen Gate. His response is adapted from his book Just This Is It: Dongshan and the Practice of Suchness (Shambhala, 2015).
Turning away, or literally turning one's back on reality does not work. The reality of suchness cannot be ignored or evaded. Although we may live in denial for a while, that is not sustainable as events of life confront us. But also grabbing or grasping it does not work either. Suchness is compared with a massive fire. Get too close and you may be burned, but ignore it and the flames may blaze out of control.

The Chan master Xuefeng said that all buddhas throughout all times abide in the middle of flames and turn the great Dharma wheel. These flames are vivid metaphors for the suffering of the world burning within and without us, whether from our own emotional pain or the anguish of people facing societal misery, now the COVID pandemic, the bitter legacy of four centuries of systemic racism, and the burning of climate chaos. All buddhas sit and settle in patiently with awareness amid the flames of reality, the flames of the world, without vainly attempting to either escape or control or manipulate these searing circumstances. Abiding in this situation the Dharma can be expressed and shared and we may respond helpfully when possible.

Commenting on a line from a poem by a Chan adept that, "Aiming toward suchness is wrong," Dōgen says that turning away from suchness is wrong, aiming toward suchness is also wrong. But then he adds, "Aiming toward suchness and turning away from suchness are also both just suchness. Moreover, even being wrong is also itself suchness." Even when jumping in or running away, one can never escape the fire and ashes of suchness.
Rev. James Ishmael Ford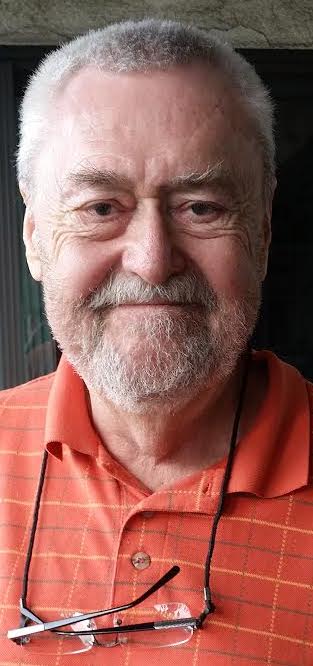 James is a guiding teacher of the Empty Moon Zen Sangha. He is also a Unitarian Universalist minister.
Dongshan sings to us in the Precious Mirror Samadhi how "turning away and touching are both wrong…" And then to make sure we get the point he concludes the line with "for it is like a massive fire."

The Zen priest Edward Oberholtzer just gave a talk captured on YouTube, "We're all Going to Die." For me Dongshan and Edward both are pointing to the wisdom of that koan called the Stone Crypt. It's brief. You find yourself in a stone crypt, the door is locked from the outside. It has no windows. How are you free?"

Turning away and touching are both wrong. We're all of us dying. We're all of us in a stone crypt. And, and, it is not just like, it is a raging fire.

Here we're invited to notice the situation at hand. Our situation. Yours. Mine. And, we are invited into our liberation. If you can't turn away, if touching is burning, then what? If there is no escape, then what?

How are we free? Where is our liberation? In this sad, and beautiful world, where is the end to suffering?

I can offer a hint.

Here's a match.
Rev. Gesshin Greenwood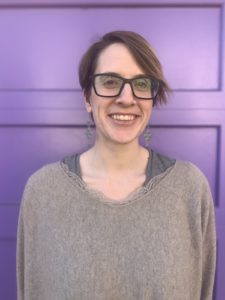 Gesshin is an author, mental health worker, and Zen priest. She works at the Institute of Buddhist Studies and curates the Ten Thousand Things.
I was surprised and a bit intrigued when the words from the Precious Mirror Samadhi floated into my mind while jogging through Golden Gate Park recently. At the time I was thinking about my therapist, which is a lot of what I think of these days as I study to become a therapist myself. I have come to see that relating to others often feels like dealing with a "massive fire." Touching the fire of connection is painful and overwhelming; full of passionate intensity, I lose myself completely in the fire of another, or the vulnerability of it all is dysregulating. But turning away is also "wrong," because moving away from the fire is lonely and cold.

In graduate school, I learned of four main "attachment styles," or ways of relating to separation and reunion with others. Disorganized attachment (aka fearful avoidant) style in particular results from childhood abuse, or situations in which the caretaker is frightened or frightening. The child learns that the very source of comfort they seek is also the source of terror and hurt. Human relationships come to represent a horrible paradox: move closer and experience pain, or move farther away and be isolated. This line from the Precious Mirror Samadhi is the best description I know of what this feels like.

So what to do? How do we relate to this kind of fire appropriately? How can we be warmed by it but not burned alive? For me, this is right at the heart of the human experience, and it's the central question of my spiritual practice. How can we feel the fire of love, of all the vibrant, wonderful parts of being alive (those dreaded "attachments" to others that most Buddhists so vehemently wish to sever) without combusting, and without running away to avoid pain?

Recently I've started to wonder if the best I can hope for is just to stay close to the bonfire, as if roasting marshmallows. Just sit beside the fire, with the marshmallow close enough to slowly brown (or, if we must be Zen about it, "walk through the mist until our clothes get damp").

But even this "middle way" approach can feel unbearable for someone like me, simultaneously too much and not enough. A radical shift in perspective is needed, a revolution of the self. This is perhaps why IBS' chaplaincy program director Daijaku Kinst gave me this answer when I emailed her for an interpretation of the line: "Turning away and touching? You are the fire. Do it."